Braces! Less Cost, Less Time With Fastbraces!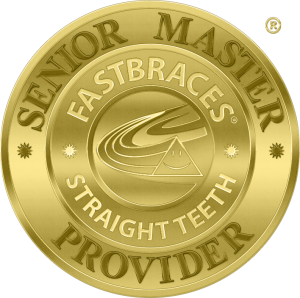 If your teeth are crooked or crowded and you do not want to have braces for years, Dr. Calder may recommend Fastbraces® in Spring, Texas. Dr. Calder is a Senior Fastbraces Master Affiliate, which means that he is a provider with expertise in Fastbraces technology. To learn more and to schedule your next visit with our dentists, contact Comfort Dental Excellence today.
What is Fastbraces®?
Fastbraces® were developed to straighten teeth differently. Fastbraces® is the revolutionary system of fast, safe, easy and affordable braces that is changing the field of orthodontics. It is a complete, non-extraction system for most cases, which provides patients with outstanding results.
How does it work?
Traditional braces move teeth into position in two stages, usually over a period of about two years. In the first year, the crown of the tooth is moved into alignment. In the second year, treatment addresses the position of the root of the tooth. However, the brackets used with Fastbraces® work on a different mechanical principle altogether. The patented system uses an innovative triangular bracket and a specially- shaped square wire to correct the position of the root of the tooth, from the beginning of treatment. This combination is key in realigning the root and crown simultaneously.
How long is Treatment Time?
Fastbraces® Technology gently allows for movement of the roots of the teeth towards their final position from the onset of treatment, achieving root parallelism at the beginning stages, thus completing treatment from 3 months to about a year. Some patients see results in just weeks!
Are Fastbraces® right for you?
Fastbraces® are safe and effective for children and adults. During your consultation, our doctor will discuss your options with you and determine if you are a good candidate for Fastbraces®
We welcome you to contact Comfort Dental Excellence today to learn more and to schedule your next visit!