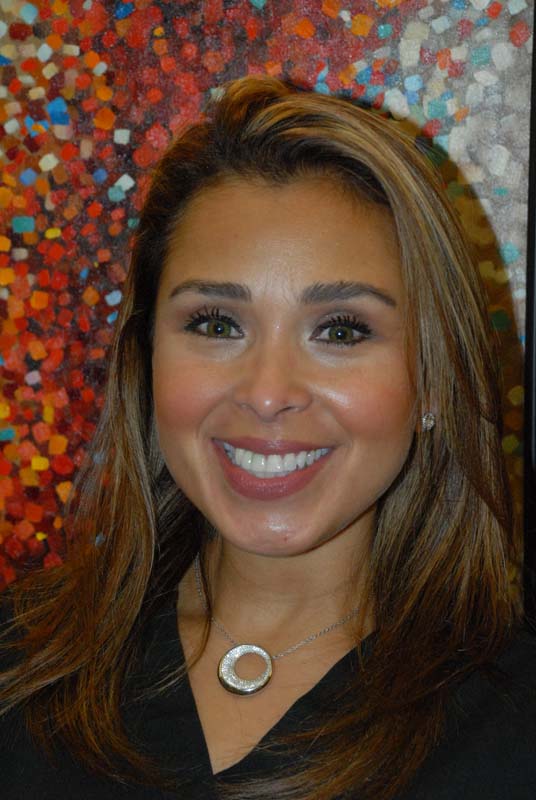 Ingrid Poblete R.D.H. – Registered Dental Hygienist
Ingrid has been a resident of Northwest Houston since 1989 and is originally from El Salvador. She graduated from the University of Houston with a bachelor's degree in human nutrition and foods, and then in 2004 graduated from the University of Texas Dental School as a dental hygienist. Ingrid has been with our practice since 2005. She attends annual dental conferences to keep up with the latest advances in dental hygiene.
Ingrid and her family have been longtime members of Christ the Good Shepherd. Ingrid and her husband have a 8-year-old son, and he keeps them busy! Ingrid and her husband enjoy trying out different restaurants all around town, watching movies, having constant family gatherings, traveling, and loving their son. She looks forward to meeting and taking care of her patients and providing them with the best care possible.
---

Sarah Blackburn – Treatment Coordinator
Sarah was born and raised in Tomball, Texas. She graduated from Tomball High School and later from Houston Dental Assistant School. Sarah has been with Comfort Dental Excellence since 2012. She attends conferences and seminars to build her knowledge in order to better assist her patients.
Sarah and her husband enjoy traveling, adventure and participating in community groups at their church home, Bayou City Fellowship.
You will see Sarah's smiling face upon your visit in which she will help you to best understand your necessary treatment, financial arrangements and future appointments.
---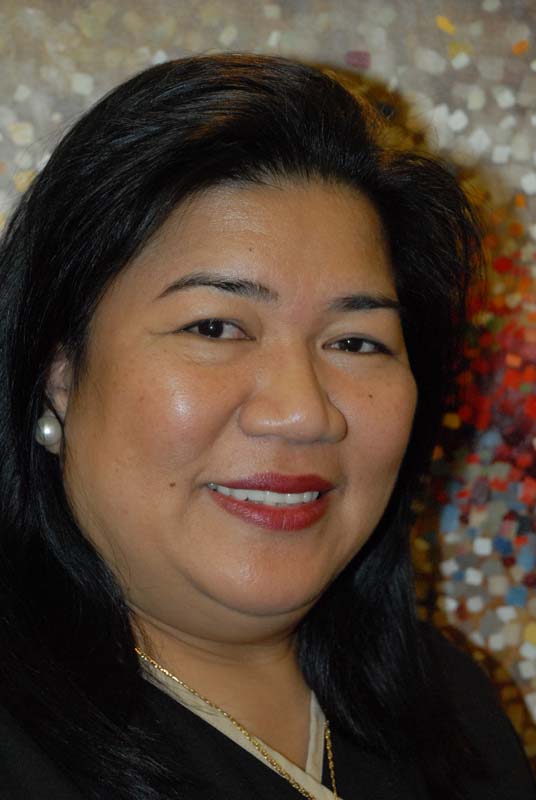 Ana Gasataya – Dental Assistant
Ana was born in the Philippines and has been living in Spring, Texas, since 1997. She has been a licensed dental assistant for 21 years. Ana and her family attend Philippine-American Baptist Church, where they are active members. Ana and her husband have four children. Ana likes cooking, singing, and meeting new people.
Upon your visit, you will meet Ana as she gladly takes your X-rays, explains procedures, and assists the doctors in completing your treatment with care. Ana's experience has provided her with the ability to soothe her patients and build trust. You can always feel free to ask her any questions.
---

Pedro Morales – Dental Assistant
Pedro was born in Mexico. He has been living in Spring, Texas, since 1992. Pedro graduated from dental assisting school in 2009, and he has been with Comfort Dental Excellence since 2012. Pedro and his wife have a 7-year-old son. Pedro enjoys sports, grilling, fishing, and spending quality time with his family. He also speaks fluent Spanish.
Pedro is the head dental assistant in the hygiene department. You will meet Pedro while he takes your necessary X-rays or your photos and impressions for orthodontic treatment! He manages the sanitation of our dental lab, so you are always guaranteed clean tools upon your visit. Pedro is always open to help you understand your dental procedures and the status of your oral hygiene.
---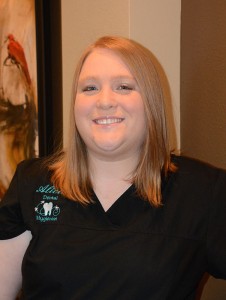 Alicia Acosta – Hygienist
Alicia has been with our practice since September 2014. She graduated from St. Lawrence University in upstate New York with a Bachelor of Science in biology in 2000. Alicia then graduated from the Lonestar Dental Hygiene program in 2014.
Alicia has a 13-year-old son and a house full of pets. She enjoys going to the
movies with her son and lots of crafts.
---

Andrea Florez
Andrea was born and raised in Topeka, Kansas. She went to the University of Kansas and studied education. Andrea attended and graduated dental assisting school in 2011. She moved to the Houston area in 2014.
Andrea loves Kansas basketball and everything Jayhawks (Rock Chalk Jayhawk!). She loves all sports, spending time with family (especially her nieces), traveling, meeting new people and taking care of her patients!
---

Tiffany Angona
Tiffany was born and raised in the small town of Corsicana. She moved to the Houston area in 2012. Tiffany attended Houston Dental Assistant School in 2013 and graduated at the top of her class in 2013 and has been a registered dental assistant since 2014.
Also, in 2014, Tiffany married her best friend. Tiffany and her husband enjoy traveling, going to comic conventions, collecting rare items, sports and fantasy football. They like to skydive, bungee jump, ski, zipline and try anything new. Tiffany was diagnosed with Lupus in 2014, so she makes fitness a priority to maintain her health! Tiffany and her husband do not have kids but they do have 5 cats. When Tiffany is not adventuring, she enjoys spending time with friends and family, reading and going to the movies.
---

Ayla Adolph
Ayla is originally from Canada, and she moved to Texas in November of 2016. Ayla graduated with a Marketing and Management degree from the Art Institute of Vancouver. She has worked on numerous projects like short films, a promotional sports commercial for BC Rugby, music videos and a variety of photo shoots as a wardrobe stylist.
With 8 years of customer service experience, she has worked in management, education and marketing. In her free time, Ayla enjoys spending time with her family and friends. She is excited to explore Texas as much as possible. She loves coffee and movies!
You will meet Ayla upon your arrival to our office, where she will ensure your visit goes smoothly and will assist you in all appointment scheduling.
---

Tracy
Tracy was born in Galveston, Texas and raised in Texas City, Texas. Tracy and her husband have been married for twelve years. Tracy is the mother of five children. She has two girls and three boys that have blessed her with 10 grandchildren (8 girls, 2 boys)! Tracy enjoys being on the water, crabbing, baking, jewelry making, and most of all, spending time with her grandkids!
Tracy has been in the dental field since 1995 where she started as an assistant. You will see Tracy during your visit where she will help you to understand our awesome financing options and how to best complete your treatment plan.
---

Flor Martinez
Flor was born in El Salvador but has lived in the United States since she was eight years old. Flor and her husband have been married for 23 years and are the parents of an 18 year-old and a 21 year-old. Flor and her husband enjoy movies, shopping and playing with their dogs!
Flor has been in the dental field for 28 years. Flor will help you throughout your appointment process to best understand your insurance benefits and will help maximize them!
---